[vc_row][vc_column width="1/4″][vc_column_text]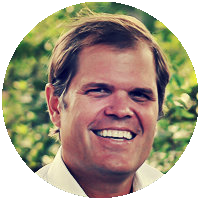 [/vc_column_text][/vc_column][vc_column width="3/4″ el_class="text-col"][vc_column_text]
INTRODUCING GLAUSER & COMPANY
William W. Glauser; Principal
William W. Glauser has over a decade of experience creating green environments across the greater Houston metropolitan area. Glauser & Co. provides the best possible services in landscape architecture, design and maintenance available.
Glauser & Co. marries architecture with nature to create dynamic exterior spaces. The firm's winning combination of knowledge about native plants and their obsessive attention to detail has produced some of the best kept secrets in the city such as 2727 Kirby, Bammel Lane Park, Masraff's, Landmark Cinco, and Vita Nuova. These outdoor spaces are as equal in value as their indoor counterparts.
Each and every Glauser & Co. space is customized to the client's specific tastes and site requirements. Concurrently, Glauser integrates its signature elements to optimize the potential of every job. With diverse experience in residential and commercial projects of various scales, Glauser & Co. works intimately with clients to develop beautiful and sustainable designs.
[/vc_column_text][/vc_column][/vc_row][vc_row][vc_column width="1/4″][vc_column_text]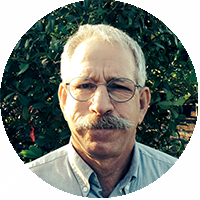 [/vc_column_text][/vc_column][vc_column width="3/4″][vc_column_text]Robert Fishman; Senior Maintenance Supervisor
Mr. Fishman joined Glauser & Co. in March of 2014, and assumed the role as the company's Senior Maintenance Supervisor. Mr. Fishman boasts a 35 year history in the landscaping and maintenance service industry, and he also is a state-licensed pesticide technician. In addition, Mr. Fishman carries a long, professional experience in irrigation maintenance and chemical applications. Prior to joining Glauser & Co., Mr. Fishman ran the maintenance operation for Tanglewood Homeowners Association.
Glauser & Co. is pleased to have Robert on board, and his primary responsibility will be to manage the maintenance crews and interact directly with the homeowners to meet their requests and needs. He will observe and monitor on a weekly basis each home's maintenance service, including making periodic recommendations to enhance the health and beauty of each homeowner's yard.[/vc_column_text][/vc_column][/vc_row]